THE WHARTON SCHOOL OF THE UNIVERSITY OF PENNSYLVANIA
COLLER SCHOOL OF MANAGEMENT, TEL AVIV UNIVERSITY
I study how modern features of employee-organization relationship can create competitive advantage for organizations and affect their bottom-line, business results. In particular, I integrate OB theories with HR-related topics to provide a comprehensive research view of contemporary organizational phenomena and to address current challenges organizations face nowadays in their constant race to cultivate work engagement among their workers. Sample models are cultivating employee engagement when working remotely, new arrangements of work, engagement in the gig economy and contracting, which designed especially to tackle constant change in our labor markets.
In my research, I am interested in exploring effects at the unit/firm level of analysis, and how OB/HR phenomena at the collective level affect business results. I employ a wide array of methodological- qualitative and quantitative- methods (e.g., interviews, text analysis, multi-level hierarchical and FX models) in panel-data, longitudinal, and experimental filed studies. The contexts range from leading retail chains to global high-tech companies (e.g., TATA, a multinational conglomerate company headquartered in India) and public service agencies. The themes that guide my work include employee-organization relationship, employee engagement, motivation and productivity in the gig economy, new arrangements of work, socialization, and contemporary patterns of leadership especially effective under organizational uncertainty and change.
My research work has been published in top-tier journals such as Academy of Management Journal, Journal of Management Studies, Harvard Business Review, and Journal of Organizational Behavior as well as several ongoing papers that under advanced revision and submission processes in Academy of Management Annals, Organizational Behavior and Human Decision Processes, and Academy of Management Journal. Prior to entering academia, I have held various HR leading roles in the high-tech industry.
In one of my recent research projects and publications "Agent Temps Hurt Business Performance," published in 2021 in Academy of Management Journal, I integrate social identity theory with the topic of non-standard work arrangements to examine the now common blended workplace, where standard employees work side by side with temporary agency workers. In contrast to the common assertion that the use of an agency workforce benefits organizations by allowing them to respond faster to changing market conditions, we find greater use of agency temps actually hurts business performance. The explanation for this relationship is that agency workers have a negative effect on the identification that regular employees have with their workplace (using social identity theory and status-based argument) which, in turn, reduces their performance and that of the stores where they work. Applying insights from the diversity literature about blurring boundaries between racial groups, I also introduce two workplace-level buffering strategies, one business-oriented (shared instrumental values), and the other social (integration practices) that moderate the detrimental effects of a blended workplace on the identification of standard employees and business performance.
In another research project and paper "Leading by Doing" study, also recently published in 2021 in Academy of Management Journal, I explore whether leading by doing, where supervisors actually manifest the desired behaviors rather than simply telling subordinates what to do, is more effective in cultivating firm-level engagement, productivity, and service quality. While the idea of leading by example is commonly advocated, perhaps surprisingly, there have been no empirical studies testing it nor any efforts to establish it as an academic construct. This study is also novel in that, while most research on the effects of leadership has focused on the employee level, my study looks at organization-level outcomes. In this solo-authored paper, I argue and demonstrate that leading by example is distinct from other verbally-oriented leadership approaches such as charismatic leadership- where the leader articulates the desired expectations but does not illustrate them in a practical way. Using two-time-point panel data derived from different sources, the findings provide evidence that leading by example improves productivity and service quality after taking into account the potential influence of charismatic leadership.

Currently, I am engaged in several experimental field research projects, which aim at rethinking the processes of HR practices of socialization, talent management, and leadership development as a result of the COVID-19. The focus is on how HR practices can be efficiently delivered and effectively implemented in this new context taking into account the changes and challenges our workplaces have been going through on subjects such as remote work, gig economy work, organizational belonging, and organizational culture and what these mean in the new shape of organizations and era of work.
I am also working with colleagues at Wharton to compare the common situation where vacancies are filled from within the organization by lateral moves versus when they are filled by bringing in an outsider. In contrast to what appeared to be the growing consensus, we find that external hiring is actually more effective measured by business results in these supervisory roles.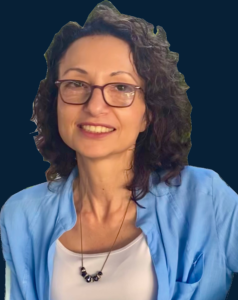 Eldor*, L.(2021). Leading by doing: Does leading by example impact productivity and service quality? Academy of Management Journal, 64(2), 458-481.
eitanel
2022-02-21T06:10:24+00:00
* Featured in Academy of Management Insights.
Abstract
This paper presents a research model for the creation of organizational value through leading by example. I argue that leading by example serves as a unique value-creation driver by enhancing engagement, productivity, and service quality at the business level. Using a strategy-based resource management framework, I also argue that there are synergies between leading by example and the manifestation of organizational core values. My theory is grounded in the strategy-based notion that combining organizational resources—leading by example (practical element) and organizational core values (conceptual element)—optimizes employee engagement, which in turn enhances productivity and service quality. I examine my model empirically using two-time-point panel data derived from three different sources (employees, financial data, and secret shoppers) in a sample of 233 retail stores. The findings provide evidence that leading by example improves productivity and service quality (after taking into account the potential influence of charismatic leadership). The indirect effect of leading by example on productivity and service quality (through engagement) is even stronger when manifestation of organizational core values is high. Contributions to theory, research, and practice are presented.
Cappelli. P., & Eldor, L. (forthcoming, 2021). Contracting, engagement, and the "gig" economy. In J. Meyer & B. Schneider (Eds.), Research agenda for employee engagement in the changing world of work, forthcoming.

Eldor, L. (2016). The Positive Role of Organizational Politics. In Vigoda-Gadot, E., & Drory, A. (Eds.). Handbook of Organizational Politics: Looking Back and to the Future (pp. 217-243). Cheltenham, UK; Edward Elgar.
Best Doctoral Student Research Conference Paper Award of the Academy of Management.
From the Public and Nonprofit Division (AOM-PNP), Annual Meeting 2017, Atlanta, Georgia.

Israel Institute Postdoctoral Fellowship, 2015, $51,000.

Scholarship for post-doctorate studies in Europe under Email II Erasmus Mundus Program.
From the European Commission at the Catholic University of Leuven, Department of Psychology, 2015, Belgium, EURO 22,000.

Scholarship for Post-Doctorate Studies in Europe under EDEN Erasmus Mundus Education Network Program.
From the European Commission, 2015, EURO 12,800.

PNP Best Article Honorable Mention
From the Best Article Award Committee of the Public and Nonprofit Division of the Academy of Management (AOM-PNP), 2014's Annual Meeting.

Vigoda-Gadot, E., Eldor, L., & Isaak, V. Research Grant.
From the Israel National Institute for Health Policy and Health Services: The Effect of Ethical climate and Employee Engagement on Quality of treatment and Service in Healthcare Organizations, 2015, NIS 200,000.

Excellence Scholarship.
From the Rector of University of Haifa and Graduate Studies Authority, 2011, 2012, 2013, and 2014.

The Shirom Award for Doctoral Proposal and Special excellence.
From the Recanati Foundation Dissertation Grant Award, 2013, Tel Aviv University, NIS 18,000.

Winner of the 2013 Israeli Industrial Relations Research Association Award.
For the Best Master Organizational Psychology Thesis, NIS 3,000.

Paper Publication Award for Peer-Reviewed Publishing during Ph.D studies.
From the Graduate Studies Authority, 2013, University of Haifa, NIS 3,000.